Fritz E. Barton, Jr., M.D.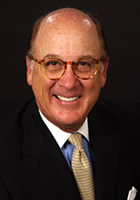 Dr. Fritz E. Barton, Jr., M.D. is Professor of Plastic Surgery in the Department of Plastic Surgery at UT Southwestern Medical Center in Dallas. He has been practicing plastic surgery in Dallas since 1976. Professional Credentials include board certification by ABPS (American Board of Plastic Surgery).
Upon completion of his plastic surgery training at New York University in Manhattan, Dr. Barton returned to Dallas.
From 1977 – 1991, Dr. Barton served as Professor and Chairman of the Division of Plastic Surgery at UT Southwestern Medical School, where he developed one of the nation's premier training programs. He remains a Clinical Professor of Plastic Surgery at UT Southwestern Medical School, and is active in the cosmetic surgical training of Plastic Surgery residents and post-graduate fellows.
Dr. Barton is internationally recognized as a leader and a teacher of cosmetic surgery, particularly of the face.
Ultimately, cosmetic surgery is art. The ability to consistently produce fine art takes a combination of natural talent and experience. Dr. Barton has been producing and teaching fine surgical art for 30 years.
He was the founding editor of Selected Readings in Plastic Surgery, which is used in the training of plastic surgeons throughout the United States and 44 foreign countries.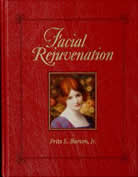 Dr. Barton also developed the "High SMAS" facelift technique, which uniquely produces natural, long lasting facial rejuvenation. By repositioning the entire face, rather than merely tugging on the skin, a permanent improvement is achieved. No gimmicks, no short-cuts – just fine art for the discriminating patient.
In 2008, Dr. Barton published his textbook on facelift surgery, Facial Rejuvenation (Quality Medical Publishers, St Louis). The book explains the evolution and technique of his surgical procedures, as well as how to care for facial skin. It is studied by plastic surgeons around the world.
Professional Credentials
Academic Appointment
Clinical Professor, Department of Plastic Surgery, University of Texas Southwestern Medical Center
Board Certifications
American Board of Surgery
American Board of Plastic Surgery
Fellow, American College of Surgeons
Medical Licensure
Publications
Over 100 scientific articles and textbook chapters on facial, nose and breast surgery
Founding Editor, "Selected Readings in Plastic Surgery"
Facial Rejuvenation, Quality Medical Publishing, St. Louis, MO, 2008
Professional Activities
President, Dallas Society of Plastic Surgeons 1983-1984
President, Texas Society of Plastic Surgeons 1988
Board of Directors, American Society of Plastic & Reconstructive Surgery 1988-1991
Director, American Board of Plastic Surgery 1988-1995
Chairman, Education Commission, American Society of Aesthetic Surgery 1990-1993
President, Association of Academic Chairmen of Plastic Surgery 1991-1992
Trustee, American Association of Plastic Surgeons 1991-1991
President, Plastic Surgery Educational Foundation 1992-1993
President, American Society for Aesthetic Plastic Surgery 1999-2000